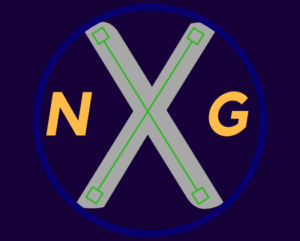 What is NextGen?
NextGen is another important project that makes our motto of "Pass It On" a reality.
We believe in the power of youth to make a positive impact on the community by volunteering. Research has shown that volunteering at a young age can create lifelong positive behaviors, and also that those who volunteer when they're children are much more likely to volunteer as adults. Several of our volunteers are already children and young people who are motivated to give back to the community.
Our program focuses on spreading this awareness to schools and other locations so we can expand and build our youth network, ensuring the organization can sustain its mission for years to come. In recognition of our passion for youth involvement, U Turn Lives is currently being considered for a President's Award Program to reward our most dedicated youth.
Current Successful Projects @ NextGen
A program set up by an active youth volunteer where special needs kids assist in Brown Bag Brigade activities through a club designed for differently abled children in Northwood High School in Irvine.
Middle school/high school children volunteering in web development, write-ups and media publications. The current website, for example, was written and developed by teen volunteers.
Annual fundraisers are successfully conducted by active youth volunteers through cultural and other events, for both Project Angel and Brown Bag Brigade. In 2017 –18 alone, these events raised more than $4,500.