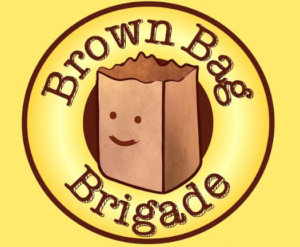 What is Brown Bag Brigade?
Brown Bag Brigade is the most established and highly active program of U Turn Lives. Since its inception 10 years ago, the program has provided basic nutritional food packages to homeless people in Santa Ana and other locations. Other "Specialty Bag" drives are also conducted to distribute basic necessities such as winter clothing and sanitary items like soap, toothpaste and toothbrushes.  
The program initially started as a monthly event, then quickly became weekly — distributing tens of thousands of bags to those in need so far. Through the years, hundreds of enthusiastic and dedicated volunteers have assisted in packaging food, clothing, water and other necessities and distributing them to the homeless. The primary location of this program was the Santa Ana Courthouse, but due to relocations of homeless groups, the program has expanded to meet the diverse needs of several displaced people.
In addition to routine brown bag distribution at the Santa Ana shelter every Saturday morning, the program now consistently provides thousands of non-perishable breakfast and lunch items to the Santa Ana shelter every week that can be distributed during the week when they are low on their food supplies. Other projects include volunteering at medical camps that provide free medical care and health screening for the disabled and sick and also distribute brown bags to the patients. The program now offers varied assistance that goes beyond food and simple necessities.
We continue to expand, with new chapters in locations such as San Diego to ensure that we fulfill the immediate needs of people all around Southern California.